The Next Freelancer Mentorship Wave Starts On...
January 8, 2024
Don't miss out. Save Your Spot.
Does This Sound Like You?
 Check The Boxes
...to see if the mentorship is right for you
You've always dreamed of running your own business, on your own terms, but you have no idea of how you'll get there. You have the skills, motivation, and ambition to be successful, but you feel they're being wasted. 
You want to make money to create the life you've always dreamed of having, but fear keeps you in the same place in order to have a "safe" paycheque or because you're too scared to ask for more.
You know that there's more to life than just work, but you don't know how to unbind yourself from your current situation. You feel stuck, but you don't have a strategy to set yourself free to create a business and life you love.
You've stayed in a toxic environment full of people who constantly bring you down, and therefore, you feel undervalued and unfulfilled in your work. 
You know that you have what it takes to feel confident and fearless to do everything you've wanted to do in your life and your own business, but you need support and experience to help guide the way.
If You Checked 


One or More Boxes

:
 This Mentorship
is for You
You have a craving to do more and be more, both in your life and business. You know that there is a better way, but something is holding you back. 
You know that it's time to get out of your own way, accept the help that you need, and really elevate yourself to the next level of your evolution.
And you're going to be so proud of yourself when you do.
What Do You Mean 'Digital Freelancer'?
Who is the Mentorship For?
Freedom-seekers. Hustlers. Adventurers. Those who want to break free from the confines of the 9-to-5 and cultivate their freedom by creating a life and business by their own design.
Whether you're an aspiring digital freelancer or you've been freelancing for a while (and not getting the best results), this is where you need to be.
Digital freelancers include
(but are not limited to)...
Online Business Managers 
Virtual Assistants
Graphic Designers and Illustrators
Video Editors
Motion Graphics Artists
Animators
App Developers
UI/UX Designers
Podcast Producers
Web Designers
Web Developers
Digital Strategists and Consultants
Social Media Managers
Content Strategists
Influencer Marketing Managers
SEO Consultants
CRM Managers
Copywriters and Ghost Writers
Email Marketers
Digital Advertisers
Art Directors
Product Developers
Business architects
Online Course Creators
...and many more exciting digital freelance businesses
"Afton's infectious energy and
unwavering belief in me fuelled my motivation"
The Mentorship has been a game-changer for me. Afton's guidance and expertise have helped me soar to new heights both personally and professionally. Her unique approach to mentoring combines a perfect blend of strategy, mindset work, and accountability, which has allowed me to overcome my fears and limitations, unlocking my true potential.
Afton's infectious energy and unwavering belief in me fuelled my motivation and kept me focused on my goals. She has an incredible ability to see the best in people and bring out their brilliance. Through her mentorship, I have gained clarity, developed a powerful mindset, and honed my skills to create the success I've always wanted.
Christine Short, 
Podcast Producer
"the greatest gift was
the confidence I walked away with..."
Until I joined Freebirds, I had always pondered the idea of starting my own business but struggled with what to do first to start. Well, it turns out that the best place to start was with Afton. She does an incredible job of helping you first envision what kind of life you want to lead, not just as a freelancer, and then takes you through the steps of what you need to lay in place, to get you moving towards your freelance goals.
By the time I completed Freebirds, I was an incorporated business with a website and client leads. Never imagined I'd become a CEO so quickly. But really the greatest gift was the confidence I walked away with that with baby steps, I COULD be my own boss and be good at it. And for that, I can't thank Freebirds or Afton enough.
Inga Nwagbu, 
Business Architect

6 Crucial Things You'll Learn
During the Live 8-Week Mentorship
Thing #1
How to Build a Successful and
Sustainable Freelance Business
---
We don't want any fly-by-night businesses around here. We want successful, sustainable, legitimate businesses that will grow for years to come. From understanding best business practices, to landing clients, to being profitable, and even gaining the confidence to do it on your own, we'll cover it all.
Thing #2
How to Step Into the Freelancer 
Way of Life and Thinking
---
From the very start, we'll focus on breaking habits and thought patterns that have been ingrained in you from past jobs and experiences in order to truly embrace the freelancer way of life and thinking. We'll empower you to see challenges as opportunities, create a stronger sense of confidence, and overcome fear and self-doubt that have been holding you back from creating your dream life and business.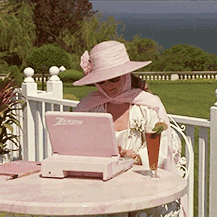 Thing #3
How to Brand Yourself as a
Sought-After Professional
---
Knowing how to brand yourself, from your visual identity to your website, can greatly impact how you attract the right clients and opportunities. You'll learn how to position yourself as a sought-after professional to attract your ideal clients and projects while cultivating a thriving business that exudes confidence and drives profitability.
Thing #4
How to Offer Services That are
Irresistable

and

Profitable
---
What separates you and thousands of other freelancers is the ability to create irresistible, in-demand, and profitable services that clients can't do without. We'll focus on creating offers that will create a sense of confidence, in both you and your clients, and will have people lining up to work with you.
Thing #5
How to Find Paying Clients
Without Endless Marketing 
---
Stop wasting endless hours trying to market yourself and your business on social media, creating free offers, and doing pro-bono work. Guess what? Paying clients aren't looking for "freebies" - they're looking for high-quality professionals like you. We'll uncover how to connect with quality clients who will pay (and keep paying) from day one.
Thing #6
How to Handle Difficult Situations 
and Always Keep Your Cool
---
We're not going to sugar-coat things. As a business owner, you will definitely encounter difficult situations, from challenging clients to tech issues. And this can be hard when you're going at it alone. We'll hit on the most common pitfalls and hard discussions to prepare you as best as possible to handle everything that's thrown at you.
A Message from
Your Mentor, Afton
Imagine a life where you wake up each morning, not to the blaring sound of an alarm clock, but to a sense of purpose and excitement for the work that lies ahead.
Picture yourself with a steady stream of high-paying clients, eagerly seeking your unique talents and expertise. Envision the freedom to set your own schedule, work from anywhere in the world, and live life on your own terms.
This is the world of freelance success that's waiting for you.
But let's be honest - the road to freelance success isn't always smooth. It's dotted with uncertainties, challenges, and the nagging question of "Am I doing this right?" That's where I come in.
Through my exclusive Freelancer Mentorship, I'll be teaching and guiding you from my 14 years of experience as a digital freelancer, working on international projects and with high-level clients. I'm going to equip you with the strategies, mindset shifts, and actionable steps that have helped me to create a thriving, profitable business that I've developed, all while traveling the world and being a mother (to my now teenager - eeks!).
I've been in your shoes. I know what it's like to navigate the overwhelming sea of freelance possibilities and wrestle with self-doubt. But I also know what it takes to break free from those limitations and create a wildly successful freelance career. 
And I know that you have it in you to be wildly successful - even more than you think is possible right now.
With appreciation for you and all that you do,
Afton
What's Waiting for You
Inside the Mentorship
For Learning
Weekly Guided Lessons
Each week, you'll receive a new guided video lesson with the next step to building and growing your freelance business. You'll also be provided with a weekly task checklist to keep you on track.
For Questions and Insights
Weekly Live Group Calls
It's all about connection in our mentorship. When we learn together, we collectively grow together. Each week, we'll meet for 60 minutes to discuss the last lessons and tackle all questions. 
For Guidance and Reference
Resource + Template Library
Your resource library is an invaluable source of templates and scripts that can be used in any situation, including writing contracts, calculating and issuing invoices, structuring meetings, and more.
For Staying On-Track
Accountability Partners
We're all about action around here. During the 8-week mentorship, you'll be paired with accountability partners to keep you on track and to be your cheerleaders so that you're not left behind.
"You have moved
my life"
I want to thank you for the way you have moved my life and the lives of the women in the mentorship group. Thank you for pulling me up, reminding me to take time to take care of myself and giving me the confidence to grow my business.
Rita Vanessa,
Digital Strategist
"I have learned
an incredible amount"
"Afton is an amazing mentor and provides so much value and knowledge. I have learned an incredible amount from her and the amazing community. I would recommend the mentorship to anyone needing clarity in their business to sign up."
Leslie McDermid,
Social Media Marketer
"I am so thankful"
As I reflect on the past months and how we've all grown together, I am so thankful. We've been through every season together, laughed, cried, celebrated, restarted. Thank you for your leadership, your love, your example and for guiding and growing with us.
Janis Matsumoto,
Web Developer
"I was able to land
my first client for $2,000"
I was able to land my first client for $2,000 today. And another $1,000 each month of recurring revenue. YAY! So, I have to tell others, stick with it. It's worth it. Thank you for everything you did for us mentees, Afton. 
Cynthia Merryman, 
Digital Strategist
3 Big Reasons Why You Need a Mentor
(and why you shouldn't wait another day to get one)
#1
You Need Direction
From Someone Who's Been There
You don't know where to start or you're without direction on how to take your business to the next level. You need insights and expertise from someone who's been there.
#2
You Need Accountability
To Keep You On Track
You have great ideas, but you find it hard to determine where your time is best spent. You often find yourself procrastinating because you have so much to do that you do nothing at all.
#3
You Need Support
And a Community That Understands
You wish that you had a community to feel less alone because the people in your life "just don't get it". You want to be surrounded with other women who are as ambitious as you are.
This is for you if...
you are ready to receive mentorship, including feedback and insights, within a group setting
---
you're an aspiring freelancer or you've been struggling to get your freelance business to profitability
---
you want to create a business that not only allows you to survive but also thrive in your life 
---
you have a drive unlike most people and crave to be a successful and recognized entrepreneur
This is not for you if...
you are unwilling to receive mentorship to shift habits and recurring behaviors that can stunt your growth 
---
you're unable to navigate stressful situations or communicate with clients or other stakeholders
---
you're in a serious financial bind that you're hoping will be resolved with freelancing straight away
---
you don't work well in a group setting
Freelance Statistics
71% of U.S. Workers are Planning to Freelance 
The number of freelancers in the USA is forecasted to reach 90.1 million by 2028. And the amazing thing is, 31% of freelancers make $75,000 per year while 65% of freelancers make more money than they would in regular employment. Google has more freelancers (54%) than Permanent workers (46%). Pretty fantastic, right?
The Power of Community
As a mentee, you'll gain access to an exclusive network of like-minded freelancers who are just as driven and ambitious as you are.
This community will serve as your support system, cheerleaders, and accountability partners as you embark on your journey.
The connections you make here will not only elevate your business, but will also enrich your life in ways you never thought possible.
Your 8-Week Commitment
---
The mentorship will run for 8 consistent weeks. It's crucial to ensure that you're available for all 8 weeks, including making the time for all calls and developing your business, including:
A one-hour call each week on Mondays at 6pm PST/9pm EST
A weekly 30-minute check-in with your accountability partners
The ability to commit 5 hours per week to developing your business

Ask questions (lots of questions), put the work in, grow, and have fun! 
Not sure if you're able to make the commitment? Have questions before diving in? Email us at [email protected].
I'm In!
Live Sessions for the Next Wave Will Take Place on:
Mondays at
6pm PST/9pm EST
Please check back for future sessions as our timing changes to accommodate other parts of the world. 
Get on the Waitlist
The next wave starts on
January 8, 2024
Enrollment Opens on
December 11, 2023
Get on the List
"

Working with Afton will energize you and inspire you to do things you didn't think were possible.

"
Working with Afton has been a game changer for my business as a freelancer. There are a lot of courses, coaching, and mentorship options out there, but Afton's no-nonsense approach to creating a REAL business around your passions that actually makes you money, is incomparable.
If you're someone who craves more freedom and the ability to build your own dreams (instead of somebody else's), then I urge you to stop overthinking and sign up for the Freebirds Mentorship Program.
Working with Afton will energize you and inspire you to do things you didn't think were possible. She's supportive, authentic, and loves nothing more than empowering other women to share their magic with the world.
Yael Young
Frequently Asked Questions
Can I join the mentorship even if I've never freelanced before?
Is this open to digital freelancers only?
What if I don't have an idea for my business?
How much money can I make as a freelancer?
How quickly can I land a client?
Will the mentorship include live or recorded lessons?
What day and time are the live sessions?